Tour details
You will discover our itinerary:
the Santa Maria Island and the bay of the same name
the Island of Budelli with the Pink Beach and the Port of the Madonna
the Island of Spargi with the splendid Cala Corsara
the coast of La Maddalena Island and the historic center, well-kept and full of shops.
A mix of bathing stops and culture to enjoy the Maddalena archipelago by boat!
With the ship Lady Luna 2 you will discover the wonders and curiosities of the Maddalena Archipelago National Park .
Our itinerary is complete and full of magical moments, wonders to see and immortalize. You can dive into the most suggestive waters in the world.
Boat trips to La Maddalena depart from Palau. From here we set sail for the island of Santa Maria, the island of Budelli, the island of Spargi and finally La Maddalena.
The tour sails between the islands of Razzoli, Caprera, Spargiotto, Spargiottello and the Barrettini.
When the sky is clear you can also see Corsica , the horizon is a breathtaking blue and it seems to touch the concrete image of an earthly paradise. It is difficult to describe, impossible to forget. You can only experience it.
Tickets for the boat trip from Palau or La Maddalena can be purchased on board the boat. You can book online or by phone .
We will let you discover the archipelago of La Maddalena, giving you our professionalism and courtesy, achieved after many years of work with immense love for our sea!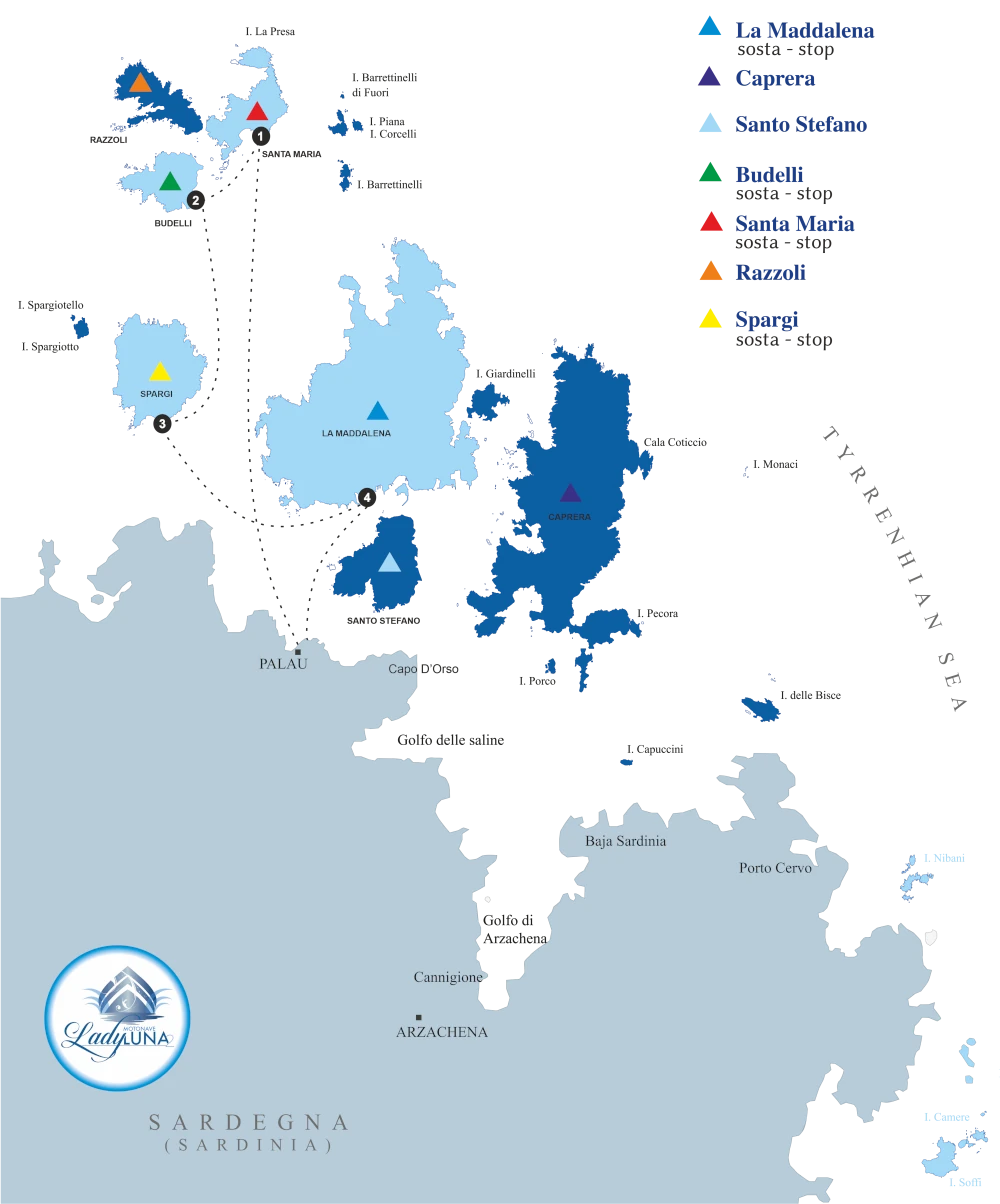 How to reach the boarding areas
Boarding of Palau
You will find us at the port of Palau, boarding n ° 4 at the ferry boarding , in front of the maritime station-Coast Guard.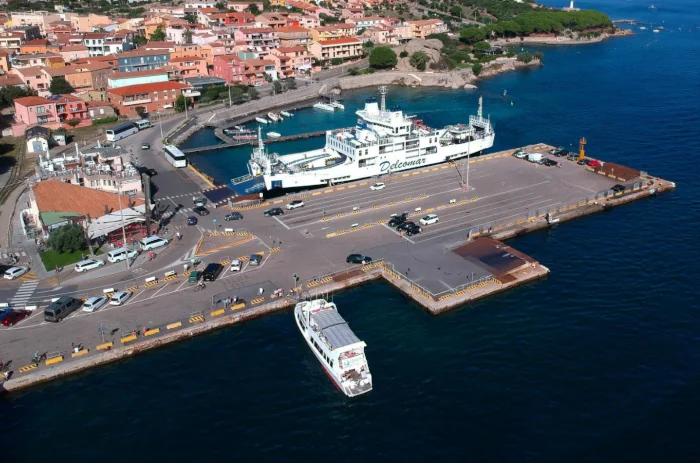 Click below to reach our boarding point in Palau
Boarding La Maddalena
You will find us at the commercial port of La Maddalena, Medaglie D'Oro quay, via Amendola, in front of the "L'Avventura" restaurant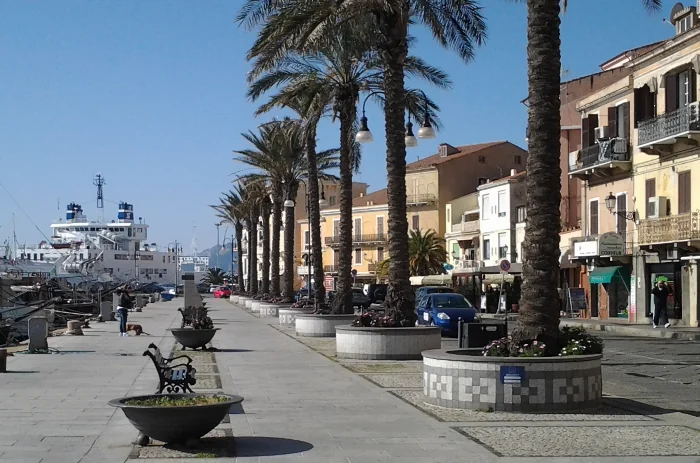 Click below to reach our boarding point in La Maddalena