Our boats for hire with skipper in La Maddalena are different but united by a single strength: our passion for the sea. A good wave that we want to share by giving you the opportunity to choose the one you prefer between a vintage sailing ship, a motor yacht and a speedboat.
Two different ways to experience a unique emotion. Two boats capable of fulfilling the desires of adventure, relaxation and discovery of anyone who wants to get to know the archipelago of La Maddalena and its surroundings.
Choose the rental boat and together we decide the exclusive, personalized itinerary for your boat excursion. The vintage sailing ship Isla Bonita and the Ribelle Extreme speedboat are ready to take you where the dream of a crystal clear sea becomes reality.
Isla Bonita vintage sailing ship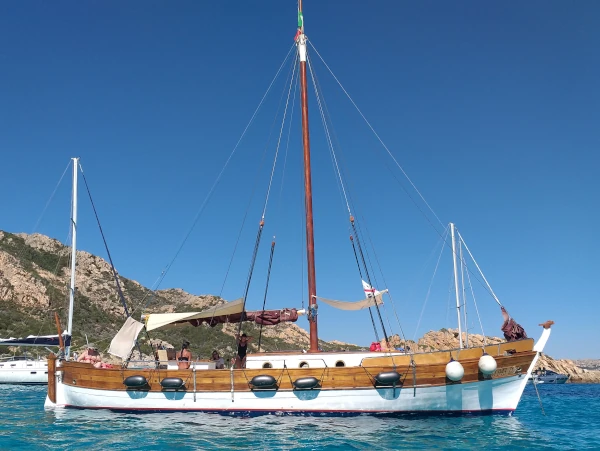 Live a refined and comfortable experience aboard a recently restored 1950s boat for a private boat trip for small groups, families or couples who want maximum privacy.
Breathtaking location aboard a sailing ship that can count on the safety of a sail / motor combination and the comfort of a sundeck cushions positioned above the deckhouse to enjoy the sun and sea breeze in total relaxation.
Ribelle Extreme speedboat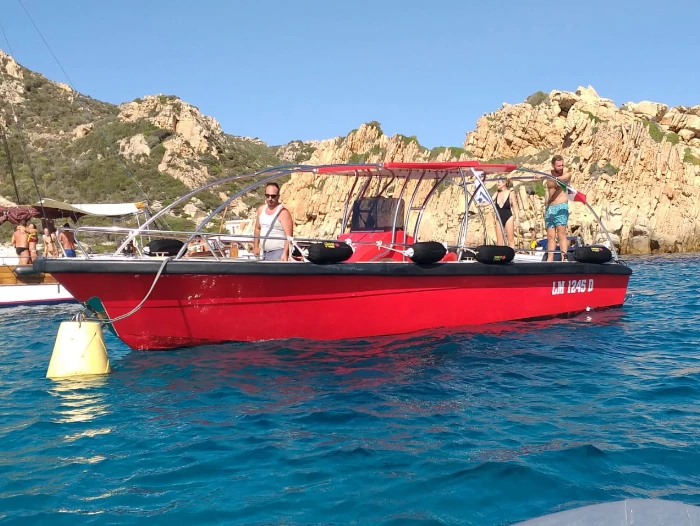 Adventure and speed in complete safety. Join a private tour of the La Maddalena Archipelago on our modern, open speedboat driven by professional skippers with long experience.
We will approach the most beautiful beaches, so you can enjoy a pleasant swim to reach the most exclusive coves.
Choose an exclusive rental boat to combine immediate contact with the sea, privacy and great emotions
Find out more
Reservations Rent a private boat
To book and get personalized quotes contact us now: